ŚLĄSKI INKUBATOR PRZEDSIĘBIORCZOŚCI SP. Z O.O.
  GODULA UL.KAROLA GODULI 36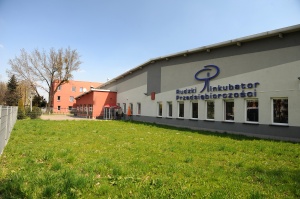 Śląski Inkubator Przedsiębiorczości Sp. z o.o. (siedziba główna)
ul. Karola Goduli 36, Ruda Śląska
INFRASTRUCTURE
The Silesian Business Incubator offers attractive office space both in the building located at  ul. Karola Goduli 36, Ruda Śląska, and at ul. Szyb Walenty 32. Information regarding the availability of office space can be found on the Incubator website, see - www.inkubatorsl.pl. Since 2013 the offer additionally includes a co-working service, so the possibility of renting a personal workplace in a spacious and user-friendly open-space area.
The building located at ul. Karola Goduli 36
Usable area of the building: 6082.80 m2
Area dedicated to renting out: 4437.54 m2
58 air-conditioned offices
5 warehouses
2 production rooms
4 conference and training rooms
 
Restaurant
20 companies located in the building
259 workplaces created by the companies
20 parking  spaces
   RUDA UL.SZYB WALENTY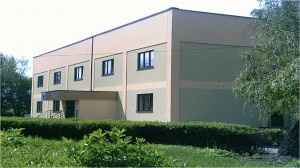 Śląski Inkubator Przedsiębiorczości Sp. z o.o. (filia)
ul. Szyb Walenty 32, Ruda Śląska
The building located at ul. Szyb Walenty
Usable area of the building: 972.10 m2
Area dedicated to renting out: 647.40 m2
20 offices
20 companies located in the building
32 workplaces created by the companies
20 parking spaces