The Silesian ICT and Multimedia Cluster HUB CLUB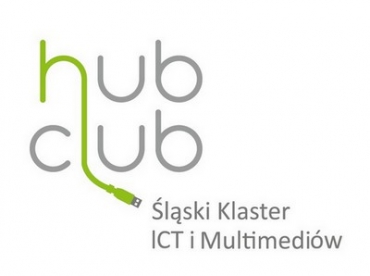 The Silesian ICT and Multimedia Cluster HUB CLUB is an innovative initiative of the Silesian Business Incubator Sp. z o.o.
It associates scientific entities, as well as ICT and multimedia business branch companies, which jointly work on creating and promoting a new value of the Silesian innovation market. The aim of the initiative is incubation of international cooperation and in consequence creating favorable conditions for economic internationalization, which will be accompanied by the creation of new, innovative products and services. The actors of the Cluster build economically strong brand of the region on the global market of information technology services, based on constructive competition and promoting innovativeness.
What distinguishes a cluster is the synergy effect, owing to which the effort put into cooperation in the cluster brings faster and bigger benefits than the same effort put into individual work.  Connecting resources and competence is particularly important in case of expansion and promotion on international markets, which require bigger expenditure and which are very often not available for a single company. HUB CLUB is a "gate to the world" and open new markets. It organized 19 international promotional visits, including to such countries as Sweden, Denmark, Germany, Finland, Spain, Brazil and Japan.
The name of the Cluster refers to its mission. Hub, so a distributor, is a device that enables independent functioning of a great many devices simultaneously.  By ensuring the flow of information and a common platform it makes it possible to accelerate and ease processes. Similarly, the Cluster provides workspace and a space of agreement between the very actors, as well as business branch entrepreneurs from all over the world. Therefore, owing to fact that it promotes establishing business contacts and the exchange of experiences and ideas, it becomes a cooperation platform similar to a hub. The word club defines the elite character of the institution, the membership in which is a synonym of innovativeness and business acumen of the company.